There was a delightful edition of BBC Radio 4's travel series, Excess Baggage, devoted to cycling this weekend. Presented by Sandi Toksvig, the programme featured round-the-world cyclists Rob Penn and Susie Wheeldon comparing notes with author Matt Carroll on the benefits of the bicycle.
The programme is available to listen to
here
.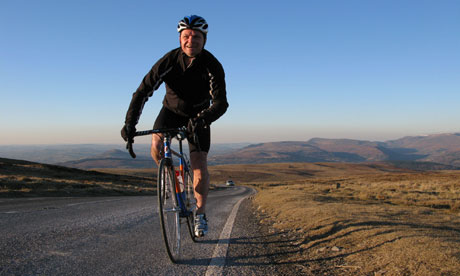 As well as having cycled around the world, Rob Penn is the author of the excellent book and TV doc It's All About The Bike (punning on the title of Lance Armstrong's autobiography) which charts the history of the bicycle and his trip around the world to build perfect bike. Highly recommended and available
here
.
Susie Wheeldon's 9 month, 22,000 km round world cycle took her through some of the world's hottest and driest deserts - apparently her original plan to ride a rickshaw had to be abandoned!
Matt Carroll is an author and cyclist, his latest book Escape Routes - available
here
- features a series of hand-picked day cycle routes around the UK. He's very much of the anti-Lycra, slow cycling school - and there's nothing wrong with that!
Altogether a very interesting half hour discussion, well worth a listen.